Date published: 28 June 2022
Hear from Nicholas Harris, Chief Executive at Stonewater:
There is so much going on right now that affects the lives of our customers. The cost-of-living crisis, rising energy bills, stagnating wages, and adjusting to the 'new normal' that includes the rise of home working.
And the people who this is impacting the most are often lower earners who are vital to keeping society going. Our teachers, our nurses, our lorry drivers, our paramedics... These are people we rely on day in and day out. And these people, in large parts of the country, don't have access to good quality affordable homes.
But homes need to be more than just affordable. Homes must also provide a life for those key individuals and their families that they enjoy, but also respond to the fact that many of us are now spending more time there than ever before. That's why I've made it a priority for Stonewater to look at the issues that affect our customers, and to ensure that their homes respond to the challenges we face as a society.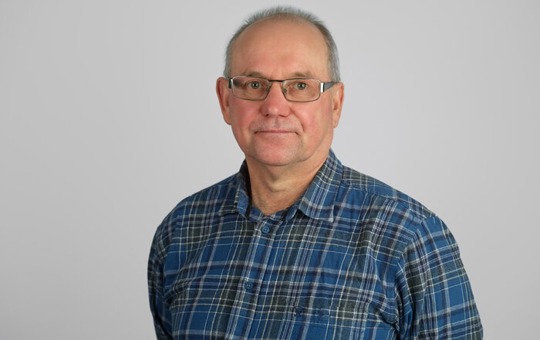 That is why we commissioned research last year – Inside Jobs – with Demos to look at how low-paid homeworkers can access the same benefits of homeworking as those on higher salaries. That is also why we will soon be launching a Centre of Excellence for zero-carbon development and retrofit with Greenoak to find innovative ways to not only reduce our carbon impact but simultaneously keep our customers' bills lower.
It, therefore, gave me great pleasure to see some of this work in action as we filmed our segment for ITN Business and the CIH's Reinventing Homes programme, which launches today. At Wayside Farm in Castle Cary I got to see some of the homes that are being constructed for our new customers that provide flexible working spaces to enable homeworking. This is crucial – almost a quarter of low-paid earners say that 'lack of space' is a real challenge to them when working from home. These new homes provide this – the quick thinking of our development team identified ways to include this in the homes that were already under construction.
In Axbridge, we're testing new heating technologies like Wondrwall – which uses AI and infrared heating to be more efficient, cutting fuel bills down to 30% of what they would be in a normal home.
I'm so pleased that we can show off the great work that our team at Stonewater is doing to help our customers through these difficult times. Take a look at the video, and I hope that you will join me in celebrating our successes.